Spring
The Barn Owls have been extremely busy during the Spring Term with a variety of activities connected to our school theme of water.
We all created our water lilies painting in the style of Monet.  We followed a step-by-step guide to create our masterpieces and learnt some new techniques with the watercolour paints.  We are all extremely proud of our finished paintings (especially Mrs Cameron) and they have taken pride of place in our classroom (we don't want them to ever come down!).
We had to work in groups to solve the difficult task to design and make a bridge that would be string enough to hold 500g.  It was challenging because we were had limited supplies and a strict time limit.  When it came to testing our bridge only 2 were strong enough! However we did learn about what does make a strong structure.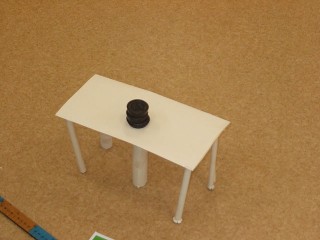 We enjoyed an afternoon spent with the Eagle Owls where we created some BIG ART.  We were allowed to use anything in the classroom to create a picture about water, but we were not allowed to draw or paint! The Barn Owl classroom looked completely upside down, but the finished BIG ART was spectacular.  The Owlets came to view our completed work as well.
We had a fun Water Wise session led by Anglia water.  This made us think about how much water we use and how to reduce the amount of water that we use.  We had fun learning about which button to use on a new design toilet!!
In our PE lessons we learnt the traditional Maori Haka dance.  This was great fun and we all perfected our fierce faces.  We presented our Haka to the whole school and parents at the Easter assembly.  We also added our own twist to the Haka and created an Easter Haka – lots of fun!!