Snowy Spring (1)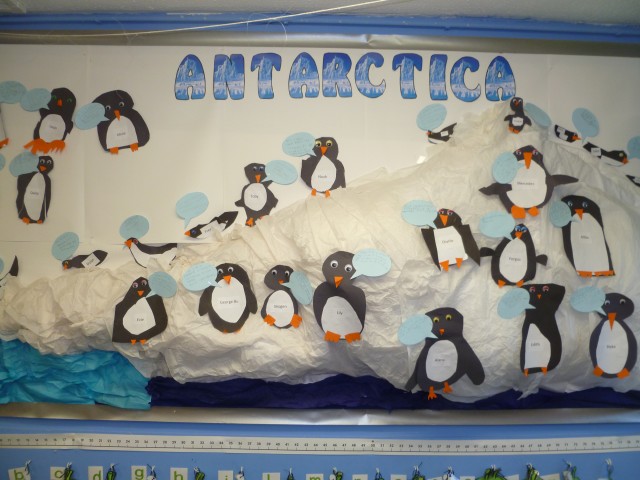 This half term has been extremely busy but fun for the Snowy Owls! Our topic has been "Antarctica" and we have learnt all about Emperor penguins who live there. We started by finding out what happens to an Emperor penguin's egg when we read "Emperor's Egg" by Martin Jenkins. We also found out how an Emperor penguin survives in the coldest place on the planet.
We imagined we went on a trip to Antarctica and we thought about what we would pack for our visit to the continent. We wrote a postcard to send back home to England, pretending we were on our trip, explaining what we had seen and what we thought of our trip.
We also LOVED reading "Lost and Found" by Oliver Jeffers which is about a penguin who arrives on a boy's doorstep in England. The story follows the penguin and the boy as they travel back to Antarctica together on a row boat. We learnt the story off by heart using actions and time connectives to help us. This was very fun, especially when we acted it out using our penguin puppets we made! Each Snowy Owl has written their own version of the story where a lion arrives on a boy's doorstep!
The children have also been practicing programming Beebots to follow letters and numbers!
The Year 2s had a very busy half term learning a dance to perform at the Hethersett Cluster Show on the theme the "World of Cultures". We danced to "We are One" which was the football world cup 2014 song. They performed this brilliantly in front of 200 other Year 2 children in the cluster, and they should be very proud of themselves for taking part! We also completed some Art work as part of this celebration which is displayed in our school.