Owlets Home Learning
Helpful Resources:
Espresso Online Login – Username is student23555 and password is melton
Home Learning for any children at home this week who are able to work.
Week beginning 21.09.20
Phonics FOR RECEPTION
This week we will be learning the sounds /s/ and /a/. Log onto Espresso by using the log in details at the top of this page and click on 'Foundation – Phonics – Scrap's Phonics' and click on the videos for s and a. Practise writing these sounds at home using the rhymes below and see if you can think of any words starting with these sounds.
Slither down the snake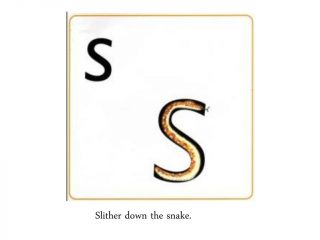 Around the apple and down the leaf
This week we will be learning all about number one.
Watch this Numberblocks video: https://www.bbc.co.uk/iplayer/episode/b08bzzns/numberblocks-series-1-one
Practise writing number one by using this rhyme: Start at the top and down we run, that's the way to make a 1. 
Have a look around your house and see where you can see a number 1. Do you have a little brother or sister who is 1 year old? See if you can do actions that represent 1 – 1 clap, 1 jump 1 hop. Use a dice and see if you can roll a 1. 
Learn about a circle – it has 1 side! Do you have any circles in your house? See if you can run around in a circle outside. Have you seen any circles out and about? Think about the wheels on your car!
Topic FOR RECEPTION
This week we will be reading the book Owl Babies by Martin Waddell and doing some owl craft activities. If you don't have this story at home, you can listen to it here: https://www.youtube.com/watch?v=TPQRiSTYFHo
Baby owls are called Owlets. Our class is called Owlets and all the other classes have owl names too – Snowy Owls, Barn Owls and Eagle Owls. Can you think about why our class is called Owlets?
Phonics FOR YEAR ONE
Practise your Tricky Words at home every day. Use the keyring of cards that you took home last week. Remember to practise both spelling and reading these words. 
This week we will be recapping our CVC words. Try the sheet below or use your sound cards to see how many different words you can make using 3 letters. See if you can put the words into a sentence.
t-l-526982–phase-2-cvc-word-building-differentiated-activity-sheets-_ver_5
Maths FOR YEAR ONE
This week we will be learning about how to represent numbers up to 10 in different ways.
Have a go at these worksheets this week:
Colour in the correct colour according to the number the picture represents: t-m-30747-representing-numbers-1-to-10-activity_ver_1
Topic FOR YEAR ONE
Practise drawing a self-portrait. Have a look at yourself in the mirror and think really carefully about all your different features.
Another day, draw your whole body and then label all your body parts. Sound out your words!