Owlets Home Learning
This page is for Reception children who are at home but able to engage in learning. For Year 1 children, please refer to the Snowy Home Learning page.
Reading
Log into your eBook library on the app or by following this link and enjoy reading the books that have been assigned to you so far. Remember to practise adding expression to your reading and think about what is happening in the story. You could also play some games with your story such as 'Can you find the word 'the'?' or 'Can you find something on this page that starts with the /sh/ sound?'.
Enjoy reading the books you have at home too. Use different voices for the characters and predict what might happen next.
You could have a go at making your own book!
Phonics 
This week we are learning how to read and spell longer words with two syllables by splitting the word into two parts and then squashing them back together. The sorts of words we will be looking at will be: sunset (sun-set), picnic (pic-nic), laptop (lap-top), magnet (mag-net, velvet (vel-vet) and melon (me-lon).
Try having a go at spelling some of these words by sounding out.
Refer to this page if you are unsure how to pronounce any of the sounds at home
Some ideas to keep practising at home… pick a couple that you would like to do.
It's important to keep your phonics sounds fresh in your mind so use your school keyring of sound cards and tricky word cards to keep practising what we have learnt so far. Try using your sound cards on the floor in sequence to sound out some words e.g. h-a-t or sh-e-ll. Then try putting these words into a sentence e.g. My hat is big. The shell is pink.
Play some of the free games on this website: https://www.phonicsplay.co.uk/
Watch Alphablocks on iPlayer: https://www.bbc.co.uk/iplayer/episodes/b01cz0p1/alphablocks
Helpful resources for phonics:
Maths
This week we are learning about numbers 6-10. Here are some activities to try:
Number Six: Practise subtilising (knowing the number without needing to count) by rolling a dice. Make this into a bingo game by writing the numerals 1, 2, 3, 4, 5, 6 on paper and then crossing each one off when you roll the number on your dice.
Number Seven: Talk and learn about the days of the week. How many days do we have in one week? Did you know that a rainbow has 7 colours? See if you can find out what they are and then paint or draw a picture of a rainbow!
Number Eight: Writing the number 8 is similar to writing the letter s. Make an s on your paper and then join it up by crossing back over what you have written. Can you think of an insect that has 8 legs? A spider! See if you can make a spider at home and be careful to accurately count 8 legs.
Number Nine: Practise counting 9 things by travelling in different ways. Can you count 9 giant steps? 9 tiny steps? 9 jumps? 9 stairs in your house? Play 'What's the time Mr Wolf?' but make a rule that the time can be no later than 9 o'clock. Remember that 1 step is 1 number in the counting sequence. Going slower is better!
Number Ten: See if you can build a number line all the way from 0-10. Use magnetic letters, chalk or anything you have at home. Can you challenge yourself to count backwards from ten?… BLAST OFF!
Some ideas… pick a couple that you would like to do.
Watch Numberblocks on iPlayer: https://www.bbc.co.uk/iplayer/episodes/b08bzfnh/numberblocks
Practise writing your numbers using this guide: Number Formation
Go on a shape hunt at home! What shapes can you see and where? Why do you think the things you find are the shapes they are?
Count the stairs in your house. Try counting forwards as you go up the stairs and backwards as you come back down!
Make a treasure hunt for someone in your family. Hide a certain number of things and then challenge someone in your family to find them all. You could give clues as to their whereabouts by using positional language such as 'on top of the sideboard, under the table, behind the bin' etc.
Helpful resources for maths:
Spanish
Now you know all the colours in Spanish, you can practise singing this fun song:
Topic
This week we will be making Valentine's Day cards and crafts.
Choose an idea of your own or have a look at some of these for ideas:
Printing with cookie cutters and paint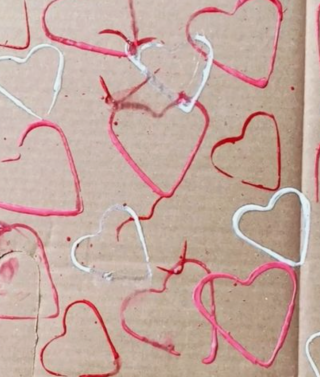 Make a love bug!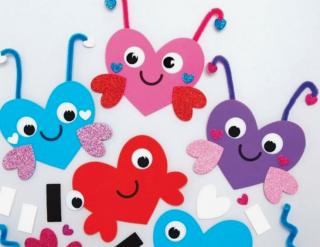 Scrunched up tissue paper hearts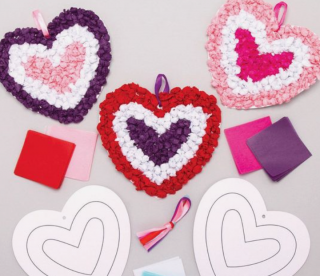 Other ideas 
Enjoy some yoga! https://cosmickids.com/watch/
Try some drawing with Rob Biddulph http://www.robbiddulph.com/draw-with-rob
CBeebies games https://www.bbc.co.uk/cbeebies/games
Listen to some of your favourite music and have a dance!