During the Spring Term the Barn Owls had a very important job – to incubate some eggs and then, once hatched, look after the chicks.  The arrival of the eggs and the incubator before half term was very exciting but this was nothing in comparison to hatch day!!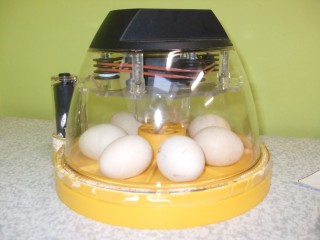 On the morning of Tuesday 26th February, while jumping around for fitness, we noticed that some of the eggs were moving.  When we listened carefully we could also hear the eggs cheeping! When the children arrived at school on Wednesday morning 3 little chicks had already hatched.  Fortunately one chick, Sunshine, decided to make her appearance during the school day.  The event was filmed with an iPad and the children did some descriptive writing about this.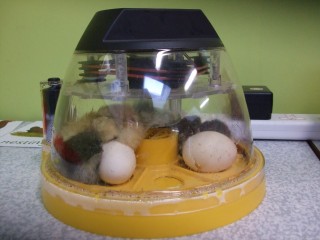 When all 5 chicks had hatched we moved them into the brooder.  We had to make sure they were kept clean and that they had fresh food and water.  Then the important task of naming them completed – Cocoa, Chocco, Flash, Storm and Sunshine.   They were all very small and wobbly at first but this quickly changed.  By the end of their stay with us they had increased considerably in weight and had developed wing and tail feathers.  The best thing about having the chicks in our classroom was letting them out to play while we sat and watched.  We were very sad when the chicks were collected; we were all used to the chirping that came from their corner!
The Barn Owls have also learnt about the life cycle of a chicken.  They have all worked with a partner to create a PowerPoint presentation to show their knowledge.  The chicks have also been use as inspiration to write stories with a familiar setting.
This term the Barn Owls have been thinking about how life has changed in Britain in the decades after the World War 2.  First we needed to create time-travelling campervans to allow us to travel back through the decades.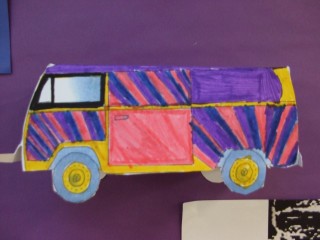 One aspect of this unit of work has involved finding out about the artist Bridget Riley and optical illusion art.  We had great fun trying to work out different optical illusions and our eyes went funny looking at Bridget Riley's art!  We all created our own optical illusions – 3D hands that are not really there!